Overview
The Mitchell River Watershed Management Group was formed after a conference on watershed management hosted by the Kowanyama Aboriginal community in 1990. Since then it has grown into an independent, not-for-profit organisation working in partnership with local communities and stakeholders towards:
A balanced approach to the use of the catchment resources; and
sustainable and integrated management of the Mitchell River catchment area.
The catchment has an area of 72,000 square kilometres (larger than Tasmania) from above the Coral Sea to the Gulf of Carpentaria across four very diverse bioregions from the Wet Tropics to the Gulf Plains.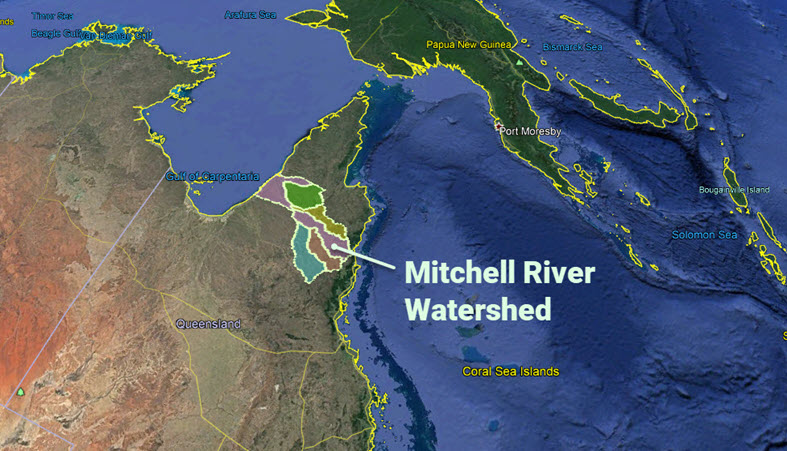 Our watershed is comprised of five main river catchments: the Lynd, the Walsh, the Mitchell, the Palmer, and the Alice.